We fill new and existing prescriptions in-store, by phone, online, and with our mobile app.
Transfer your prescriptions to our pharmacy using our simple and secure online transfer form.
Visit us in store or get in touch with a member of our pharmacy staff. We're always happy to assist you.
Ortiz Pharmacy has proudly been serving the community for over 50 years, and has harvested close relationships with many patients throughout that time. Many of our patients have been coming to the pharmacy for the entire time it has been in existence, and several families have many generations that have been with us throughout all of these years.
Are you TIRED of having to wait HOURS for new prescriptions, or TWO DAYS for refills? If so, allow us to take better care of your healthcare needs.
Drop off/Pick up drive thru available
FREE delivery available to the area
Diabetic supplies
We counsel EACH and EVERY patient about their medication
We accept most insurances
VERY competitive pricing
We can order any specialty product for you
FREE blood pressure monitoring
CANSADO de esperar HORAS por sus recetas? Y a-veces hasta dos DIAS!! Permitenos tomar un mejor cuidado de sus necesidades del cuidado médico.
Entrega GRATIS a la casa para areas cercanas
Systemas y medicinas de diabetis
Aconsejamos a CADA paciente sobre su medicamiento
Aceptamos la mayoría de los seguros
Precios competitivos
Become a Pharmacy Insider
Subscribe to our newsletter for promotions, health news and savings
Your Pharmacy Experts
Trust Us With Your Health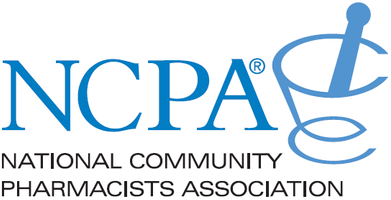 At Ortiz Pharmacy, we believe that being a local independent pharmacy means providing healthcare and medication services to our patients that are customized to meet their needs. Visit us today and let us take care of you.

Download Our Free App.
Your health information in one place.

✓ Refill 24/7 »
✓ Set Reminders »
✓ Save on Medications »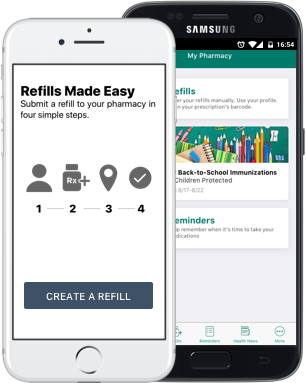 Shirely P.
"Professionalism, Outstanding compassion and care, Dedication to quality, and performance, while always willing to go the extra mile to take great care of their customers. This is the place to go for all your pharmacy needs. Ortiz pharmacy has never forgotten what great customer service really means~especially Michelle."

Charles A.
"Ortiz Pharmacy is by far the best pharmacy that I've ever used. I have dealt with many other pharmacies here in San Antonio, but no other pharmacy compares. They really care about their clients. They go up and beyond for their clients. Thanks, Ortiz!"

Jose M.
"This pharmacy has been servicing this community and city for a while. It has an old San Antonio neighborhood vibe , really feels like it belongs in this city kind of like HEB. Overall I have not had nothing but good experiences here, when I'm sick the last thing I want is to have problems getting my meds to get me better."
Ortiz Pharmacy combines high quality products with personalized care. Our staff is happy to help you with any questions you may have.
Check out our weekly health news blog, or subscribe to our newsletter and receive updates on health articles, promotions, specials and much more.
We offer a wide variety of services including conventional prescription filling, immunizations, medical equipment, medicare open enrollment and much more.

We'd Love To Hear From You
At Ortiz Pharmacy, we're committed to helping you live a healthier life. Our pharmacy staff would be happy to help you with any questions you may have.
Phone: 210-432-2361
Fax: 210-434-0907